S: 11st11lb C: 11st5lb G: 8st3lb BMI: 28.2

Loss: 0st6lb(3.64%)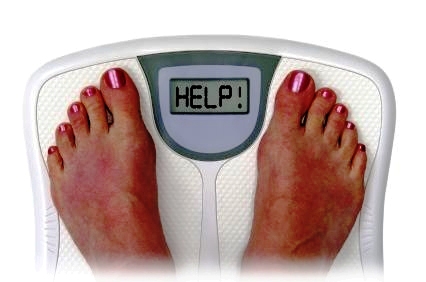 [FONT=&quot]
[/FONT]
Hello, I'm new to this forum. I started the Cambridge diet last week and did really well during the weekdays but was extremely BAD on the weekend. With that being said, I still lost 6lbs! Can't believe it.. I'm restarting the diet today and decided to make some positive changes and recruit some support, hence creating his diary and joining this site.


It's always polite to introduce yourself so here's a little about me.. I'd like to begin by talking about myself in the 3rd person because I'm kooky like that lol.
Curious Cravings aka Bella, is a stay at home Mom who resides in Los Angeles, California. Curious Cravings, never finishes what she starts, has never stuck to a diet in her life and unfortunately, the only consistent thing Curious Cravings has ever done is, gain weight steadily over the past 5 years.
Now that you know a little back story about Curious Cravings, Let's continue on a more friendly note..
Hi, I'm Curious Cravings,
My flaws are as follows.
I am an emotion eater
who loves to cook! Horrific combination don't ya think?
I hate working out.
I've never been attracted to physical activities that involve sweating. The whole idea of odor, salt and moisture makes me think of carp, a bottom feeding fish which has about as much flavor as cardboard.


I'd like to think that I have nothing in common with a carp and if I was to be any kind of sea dweller, I would be a seahorse. Seahorses mate for life, love to be love and drift along the tide at an easy relaxed pace.
( I'm not only Kooky but Random too, hence my thoughts on sea creatures)
I'm not a total couch potato but I do live a fairly lazy lifestyle, this lifestyle was working wonderfully for me up until I had my son five years ago and gained 30lbs. At first, the weight gain wasn't my highest priority; I had a beautiful baby to fawn over.
In the back of my mind, I comforted myself with the naive notion that the baby weight would magically fall off and I would return to my old slender self, sadly, this was not the case. I had paid little to no attention to myself during the first year of my son's life and I had slowly gained an extra 10lbs and since then have gained 25 more.
This is not what I expected would happen after child birth, but does anyone? Don't we all comfort ourselves with belief it happens to other people and not us. That was how I lived, believing I was the exception to the rule. Some would say, 165lbs isn't too bad and it's not at all. My problem is, I am what some would call a hobbit.
I am 5'3 and so I'm awful round in appearance. I have tried unsuccessfully to use my height to my advantage by opting to wear high heels in a lame yet creative attempt to visually mislead everyone and make myself look thinner. Sadly, this highlighted another problem I have. I was tragically and unfairly born with flat feet. A heredity foot deformity, which causes ones ankles to kick out. Ultimately leading one to trip over them. So while I did look a few pounds thinner, I gave the impression I was drunk or on prescription meds, which isn't that unlikely seeing as I live in Los Angeles. Being a new mother this was not a good situation for me to be in and so I had no other choice but to face the root of my problems, thus being my weight.
This is not my first attempt at weight loss. I have over the past 5 years tried many diets and successfully, yes SUCCESSFULLY failed at each and every one of them. I am an optimist at heart which is why, I placed much emphasis on the word SUCCESSFULLY, and it's a positive word after all and makes me feel good believing I was successful, even if I fail.
So, why now would someone who has been so hopeless in the past be confident and optimistic that this time will be different? Honestly, what other choice do I have? I am at the bottom of the barrel and even though, change has been a significant ingredient in my past failed attempts, I've never felt such a need for it as I do now.
My self esteem is shot hell. This is sad and true, it's an unfortunate reality that not only affects me but reaches and embraces those around me. I shelter myself behind a veil of denial and make excuses that on the surface seem to benefit us in the long run. See example below.

Dilemma: I do not want to go out in public, I don't want to have go into my closet and try on clothes that ultimately won't fit me and will make me feel self conscious, clothes that will emphasis all the things I hate about myself. Going out into the world with a quarter of self esteem is hard; returning with next to none is a far greater pain that leads to more isolation and depression.
Solution:
I highlight the benefits of a budget, I opt for us to stay home and I will cook meals my family will enjoy, thus saving us money. It's not a bad trade right, In fact some would say I am doing a good thing for my family and I would agree, only this good thing leaves me feeling more alone and unhappy.
[FONT=&quot]2011 time for change
[/FONT]​
[FONT=&quot]

I've decided to make change. 2011 is my year for change and it will be the year that I accomplish everything that I've wanted to do. Looking forward to making some new friends and supporting you all on your weight loss journey

.
[/FONT]
[FONT=&quot]

Thanks for reading my story

[/FONT]
​
Get Rid of this ad and join in on the conversation for free today! Tap here!