S: 24st0lb
C: 24st0lb
G: 18st0lb
BMI: 43.1
Loss: 0st0lb(0%)
Hi All... I havent posted much here, partially for the reason that I just can't keep up with all the posting! However, when I've needed inspiration I've had a look at the before/after photos!!!
I just wanted to share something with you
I started lighterlife almost 3 weeks ago now and up until my 2 week weigh in I had lost 18 pounds..!!!!
People have said they noticed it in my face but I didn't believe them!... I have taken a foto which I took 2 weeks before I started lighterlife and a photo that I took 1 day after my 2nd week weigh in and can now notice the difference!!!!
Wow... just to think this is only 2 weeks in, this diet is amazin, I can't imagine how much I'm going to change over 6 months !! (I have about 10 stone to lose in total, so it will probably take me longer!) xx
...... OK.... I hope this works... x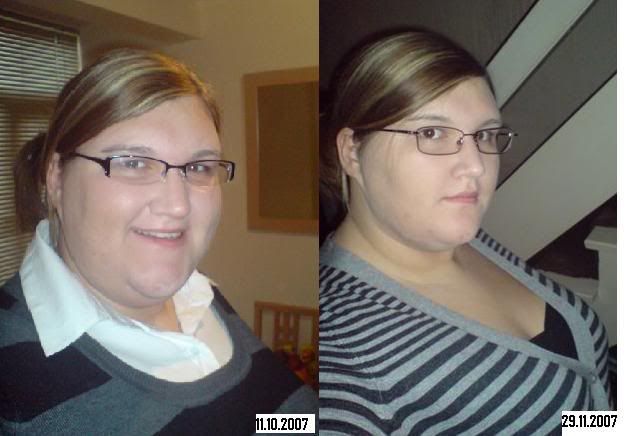 Get Rid of this ad and join in on the conversation for free today! Tap here!