S: 33st0lb
C: 21st13.5lb
G: 15st0lb
BMI: 46.8
Loss: 11st0.5lb(33.44%)
I just found this pic and thought it could serve as a good reminder for those who exercise a lot but don't see the scales shift much.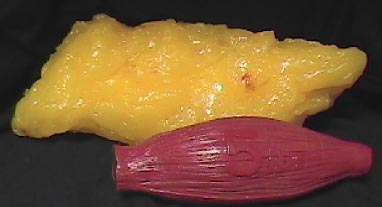 The muscle is a lot smaller so think of the difference we're making to ourselves as we exercise. Remember to measure!
Get Rid of this ad and join in on the conversation for free today! Tap here!