I have 2 gorgeous staffy`s Ebony who is 2 1/2 and Tia who is 14 months. Ebs is brown Brindle and Tia is Red and White. I luv my girls so much they keep me company and make me smile lol.
Here are some pics.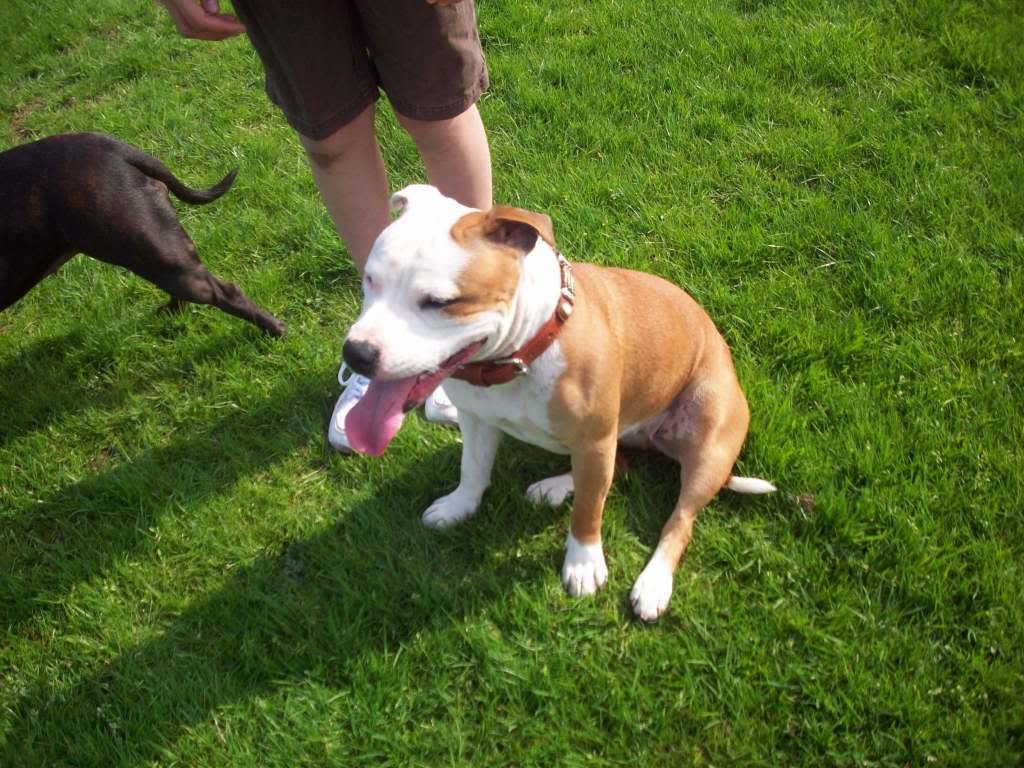 This last pic was taken bout a week after we got Tia she was bout 8 weeks old and Ebs and Tia loved each other from the start, now Tia at 14 months is bigger than Ebs and Tia is still gowing, my Ebs is only a dinky dawg lol.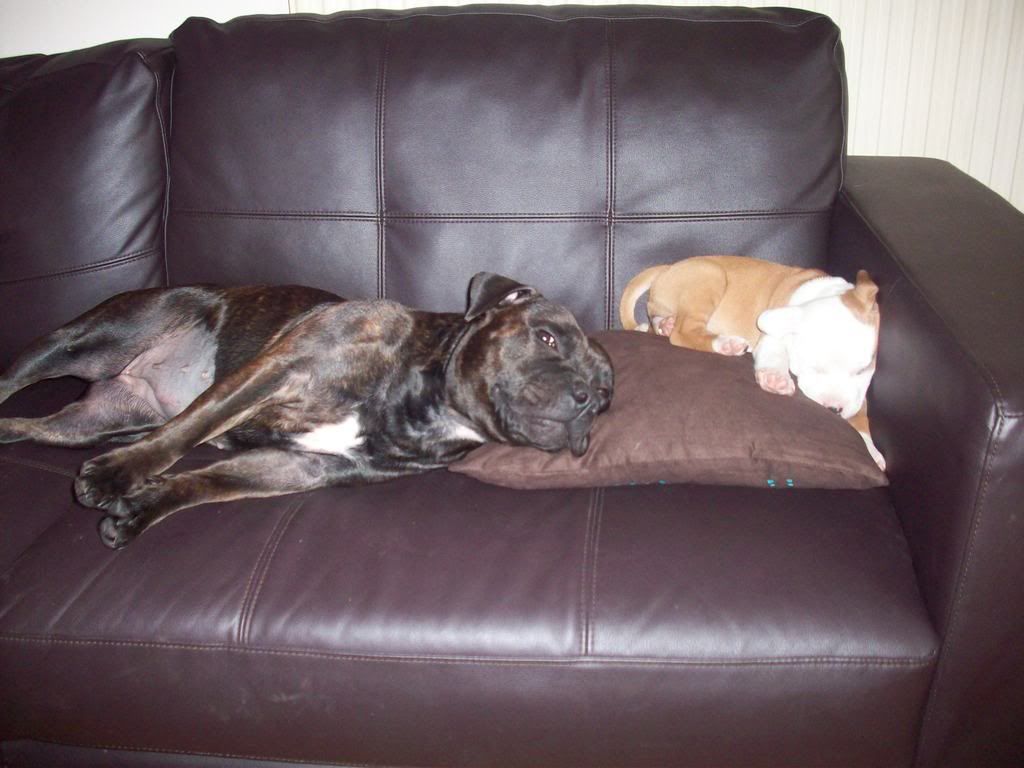 Get Rid of this ad and join in on the conversation for free today! Tap here!
Last edited: