I haven't been on the forum long and I wanted to introduce my crew to you guys.
This is Holly.
Holly came to live with me when she was 8 weeks old (I would have rather waited for 12 weeks but she'd already been seperated from her mother by the time I met her). I'm pretty sure Holly was the runt of the litter as she's pretty small and delicate looking, but more than makes up for it in wirey personality! Holly is about three years old now.
This is Ziggy.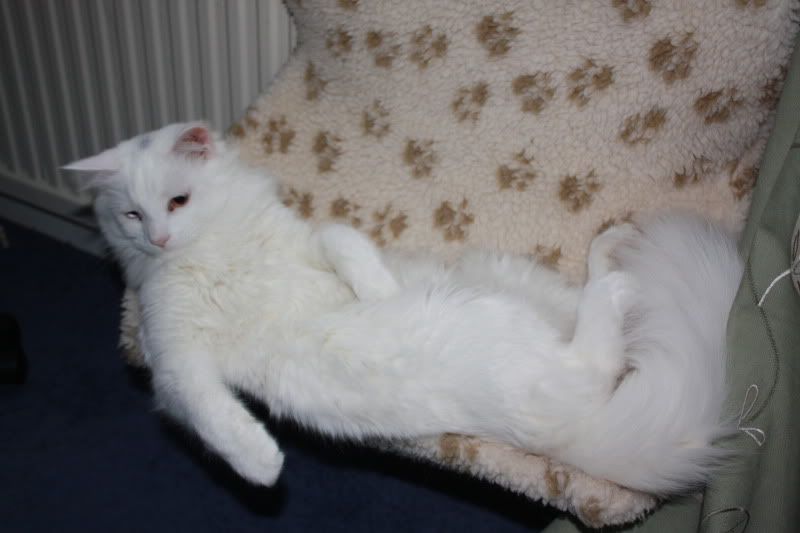 Yes, he has a bit of an attitude! If Holly was the runt of the litter, Ziggy was the mammoth. He's always be stupidly large even since he was a kitten. Same as with Holly, Ziggy has been with me since he was 8 weeks old and the rest of his litter had been adopted leaving him alone without his mother. Ziggy is about two and a half now.
The two got along really well from the first day they met, Holly mothered him relentlessly for the first couple of months and they have been inseperable ever since. If anyone has seen the film "emperor's new groove" these two remind me exactly of Yzma and Kronk. Holly is the smart one who generally bosses Ziggy around. Ziggy is a bit of a clumsy dolt, but affectionate. I think Ziggy has Turkish Van bloodlines in there somewhere.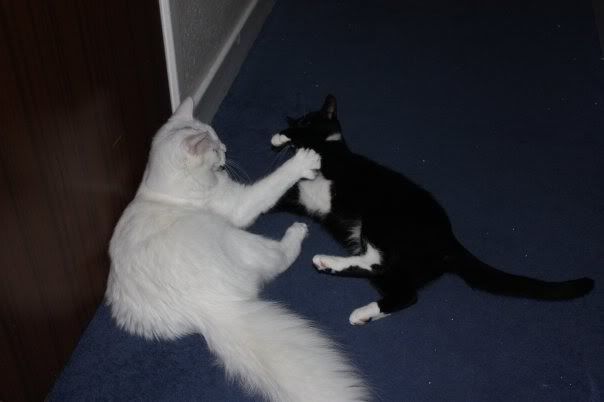 Sugar & Cinnamon.
From left to right, Cinnamon, Spice and Sugar. Unfortunatly due to poor health Spice passed away soon after this photo was taken.
Sugar and Cinnamon are two Benglese Finches. Cinnamon is a male and I think Sugar is a female. These birds are really difficult to sex and the only reason I know Cinnamon is male is because only the males sing! These two are still pretty young and are still getting used to the cats being around. For their part the cats are used to having birds in the house and aren't that interested in them.
Get Rid of this ad and join in on the conversation for free today! Tap here!