A couple of weeks ago we were woken by a banging noise, which we found to be a dog trying to pound our back gate open. We let him into the garden because we didn't want our dog (a husky) getting out if he broke the gate. We called the warden and later in the day they came to collect him. By this time we'd gotten attached to the "little" guy. So we put our names down in case he never got claimed back. Well 2 weeks later... We've now got him back
He's a pyrenean mountain dog and he's only about a year old. His name is casper.
Kodi (left) and me with Casper, chilling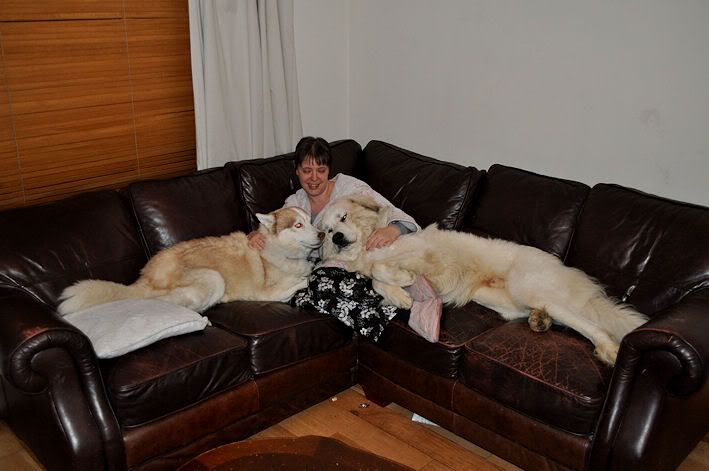 Casper
Get Rid of this ad and join in on the conversation for free today! Tap here!