S: 23st8lb C: 10st7lb G: 11st11lb BMI: 21.1

Loss: 13st1lb(55.45%)
I'm now half way into week 12, and never had the courage to post my pics from week 8. Some of you may remember that I was incredibly down about them.
Beki kindly put them side to side for me and pointed a few things out for me (like the amount of door I can see on the side ways pics).
So as much as I hate looking at pics of me - I feel very vulnerable because of the terrible self image I have, I feel just happy enough to post them, and have more done.
Thanks Beki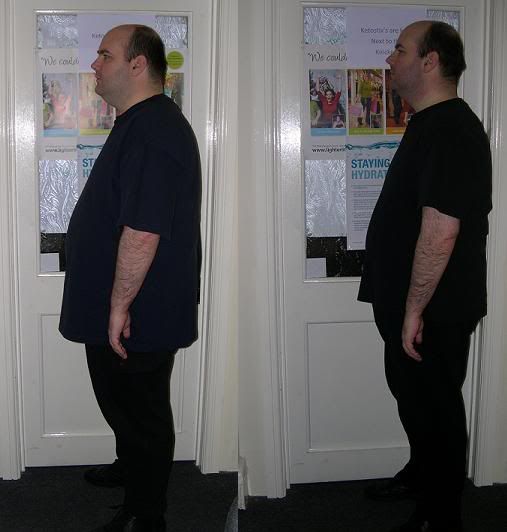 Get Rid of this ad and join in on the conversation for free today! Tap here!