S: 15st2lb C: 14st13lb G: 10st10lb BMI: 38.2

Loss: 0st3lb(1.42%)
I know I'm still new here but I wanted to introduce you all to our cats. A little background info-- we live in a little country area (I'm still getting used to it as I am from the city) on a property that is seven acres. We have about 30 or so feral cats, all outside (except one that we have decided to keep indoors because he has only one eye). We feed all of the animals and take them to the vet when needed. We've many of them fixed and are working towards getting the rest fixed.
A little background on this area and why its so important that we keep our cats safe: people here still dog fight and rooster fight, and they even will ON PURPOSE run over animals just for the heck of it, because they think its fun.
I have seen so many dead dogs and cats and it is very cruel of people to treat them that way. So animals around here instinctively know that they can come here and get food, water, and shelter, as well as medical care. I just felt the need to explain why we have so many cats and why its important to keep them safe.
Here are some pictures, mostly of them when they were kittens: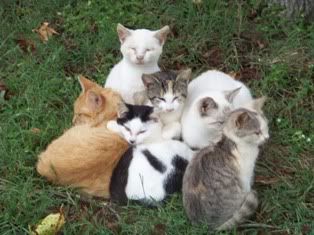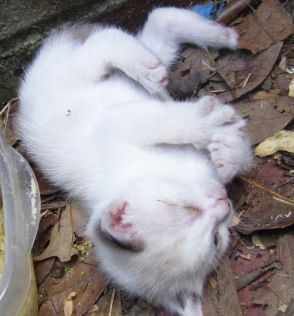 Here is Gizmo, our indoor baby: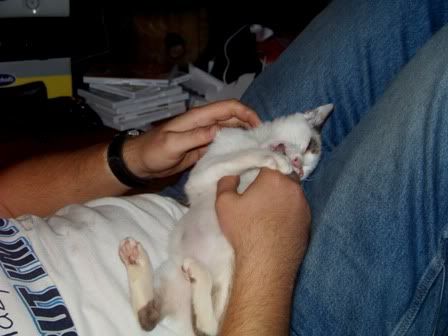 Get Rid of this ad and join in on the conversation for free today! Tap here!