Not the best pics, and taken before I had all my hair cut off, however, when I was given this years class photo this week, brought it home and compared with the same time last year I was staggered! Even my children said "I cant beleive you were THAT fat Mummy!"
I am thrilled how it shows the weight coming off, but also quite sad and ashamed that I allowed myself to get like this. I guess we all try to lie to ourselves, in some way, about the way we are. I for one, would studiously avoid mirrors, cameras !!, and the like. I can hardly beleive I am considering prof portrait as either an anniversary gift (Oct) or Xmas gift for Steve this year, and loving the thought too!! (I think I quite fancy a bare shoulders look, in black & white...hmmmmm)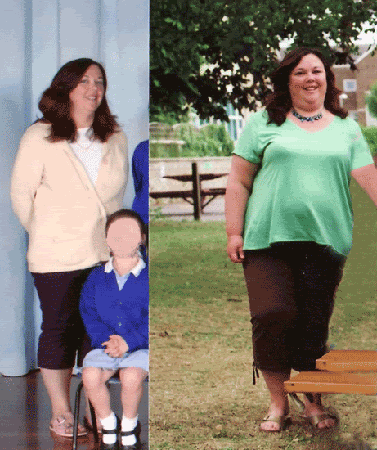 Get Rid of this ad and join in on the conversation for free today! Tap here!
Last edited by a moderator: