S: 23st8lb
C: 10st7lb
G: 11st11lb
BMI: 21.1
Loss: 13st1lb(55.45%)
Teyla was helped over the bridge at 5:15pm, Tuesday 21st May 2009.
She fell a few days short of 29 months, but as her birthday was an estimate (pet shop girl), I feel happy to view her as being 29 months. A lovely age, for a lovely girl who suffered from ill health for a large portion of her life. This did not hamper her, even owards the end.
She left behind her two cagemates, Ronnie and Saffy, who will probably have to downsize their home. It's almost funny - there used to be 7 active boys and girls in there, and now, it's just the two of them, it's like an old married couple.
Teyla was always a very sweet girl; probably the prettiest, most expressive eyes you'll ever see. Photos have never done them justice. She was dainty, and delicious.
She never wanted cuddles - though she was always happy to be picked up, or climb your arm. She was very much like her sister (Kaylee, who died nearly a year ago).
Teyla recently went downhill. She'd always had issues, mainly respiratory and facial abscesses (which would never fully clear up - she was left with two small holes on her nose). She needed her teeth burred every couple of weeks, and would lose weight for a few days, twice a month, before building up in between.
Last weekend she bled quite profusely from her vagina, and was rushed to the vet. General prognosis was not good, as it was felt to be a tumour, possibly a hormone producing one, as she had been through two very strong heats in the previous week. She'd been showing signs of a pituitory tumour, which made operating the wrong thing to do.
My vet and I had decided that when it came to another tooth burr, we would put her to sleep then. I took the decision to help her over the bridge before her teeth became too long to eat instead, to ensure she was able to eat properly throughout her final days.
She shared a bacon sandwich with me, and polished off some mealworms, and we took the last trip to the vet. I was grateful to bump into Tabirat at the vet, to take my mind away from what needed to be done.
Teyla passed away quickly, and peacefully.
Like everyone, I love all my rats, and can usually pick something out about a rat that is special. Teyla's prettiness, the gentle way she took treats from fingers, her tiny frame that didn't stop her defending herself against much more powerful rats.
The way she *punched* Charie during introductions (seriously, she would run up and punch him, then run away!). The way she bruxed (she struggled because one top tooth was twisted behind the other).
The way she fought her meds (especially the antirobe) - such a tiny girl, but could divert a syringe with a twitch of her nose! Or so it seemed anyway! She would bat the syringe away, at the last second almost every time.
I found that this time, was both easier and more difficult. It was easier, in that I was well prepared, and I knew that it was the right choice. It was harder in that she wasn't visibly suffering yet.
I'll share a few pictures below, as always like to share some of my favourites.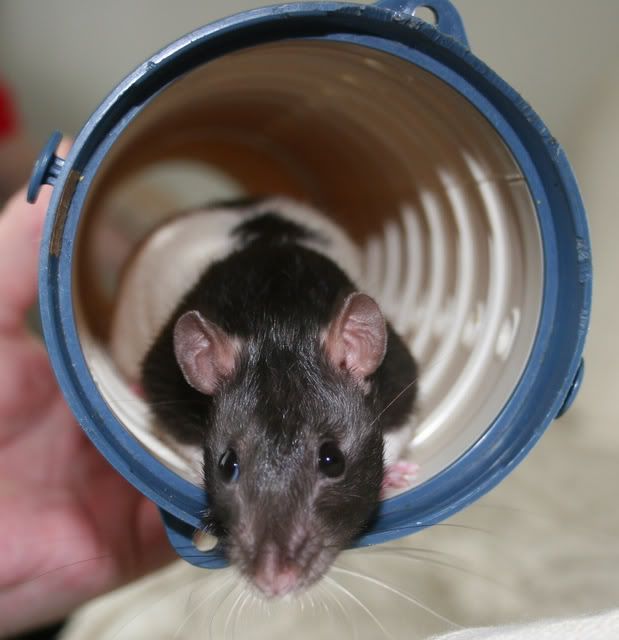 You can see the damage her nose had sustained.
You can see one of her facial abscesses in this one.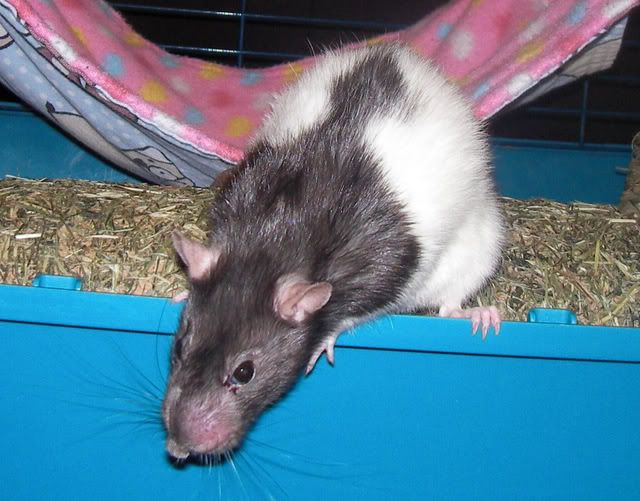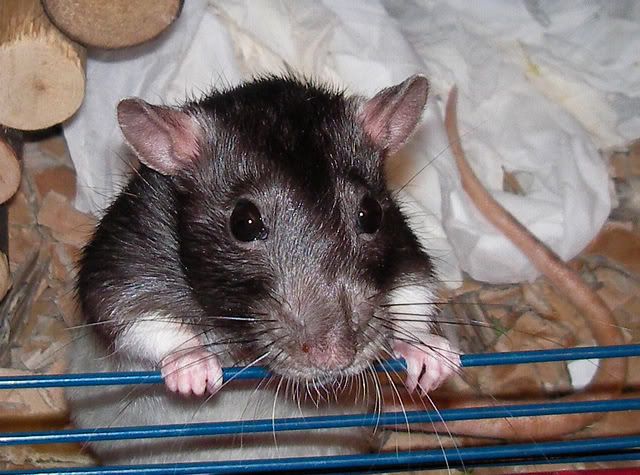 Get Rid of this ad and join in on the conversation for free today! Tap here!