S: 12st0lb C: 11st11lb G: 9st0lb BMI: 29.2

Loss: 0st3lb(1.79%)
Height
: 5ft 3"
Weight
: 11 stones, 11lbs
Age
: 26
Target weight:
9 stones 0lbs

Target Date:
? December ?
Diet:
From Slimming world to Calorie Counting
Target Calorie Counting:
1,400 per day
Just to be clear, I'm
not
winning at Slimming. In fact, I'm awful. Just last night I ate my Boyfriend's rock because he left it on the coffee table - even though it was a gift from my parents. I told him to hide some freddos and feed me them once a day. I found them. I ate them all. A cause may be because of my lack of self discipline. Once I taste sugar, I want more. I gained 1.5lb last week. He lost 2lbs.
I hope to try and turn this around by writing a slimming diary every day. I think the thing I need the most is motivation and self discipline. I used to be really good at slimming, dropping from 14 stone to 11 stone, my motivation being beautiful clothes and the feeling of being slim. I don't have any particular event that I need to look good for though. I spend most of my days alone in a room without a mirror, working. I'll post a dress that I would love to look good in at each post.
I've decided to quit the Slimming World group because it's boring and I hate going. Every Monday, I'm going to get weighed at my local boots chemist.
Daily Meal Planning:
Breakfast:
My boyfriend made me marmite rolls. I'm not sure what the calories are on these as they were not in any packaging. I used about 20 calories of super light spreadable butter though and about 10 on the marmite (thinly spread). I am going to estimate that it was about 400 calories.
Total:
400
Lunch:
A bag of olives. (70 Calories)
Chicken Satay Sticks (238 Calories)
Total:
308
Dinner:
Egg stir fry.
Peppers (1.5) - 45 Calories
Spring Onion - 10 Calories
2 Eggs (Medium) - 150 calories
Fry Light - 5 Calories
Mushrooms (50g) - 11 Calories
Garlic - 15 Calories
Tomato (2 salad) - 30 Calories
Chillis - 5 calories
Paprika, Cumin, Salt, Pepper
Total:
266
Drinks & Snacks:
Flavoured Water (3 Calories)
Mikado sticks (187 Calories)
Pepsi Max (10 Calories)
Total:
200
Predicted Plan:
1,174
Tip I want to try
- Brushing your teeth helps curb the sweet cravings.
Motivational Dress of the Day: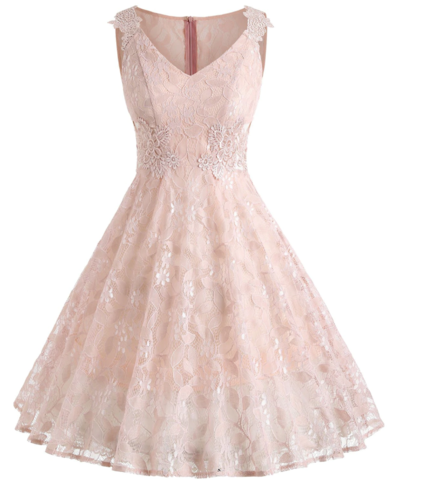 Currently I don't feel comfortable wearing this because of the lighter colours making me look larger. If I were slimmer, this is something I'd very happily wear to a party or an outing.
Get Rid of this ad and join in on the conversation for free today! Tap here!