S: 19st6lb
C: 11st6lb
Loss: 8st0lb(41.18%)
So for all of yous that dont know, a pack of 8 sausages (454g) is the equilivant to 1lb.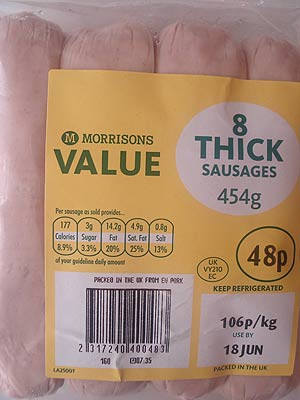 So, next time you lose weight just think you have lost the equivilant of 8 sausages off your body for every 1lb you lose!!!
Pretty alarming isnt it! :giggle:
Get Rid of this ad and join in on the conversation for free today! Tap here!