But first, it will piss you off.
I'm never seen without my my glamorous 50's style dresses, my 5 inch heels, my big false eyelashes and a confident smile on my face.
But in these pictures I look the polar opposite of what I'm known for. And that is why I've done it.
This is me. This is who I am. This is what I look like.
And I've posted these on the internet as motivation to NEVER look like this ever again.
I have 70lbs to lose. And as the lb's melt away I will be taking identical pictures to track my progress.
So this is me at 214 lbs.
Or 15 stone 4lbs
Bring on target.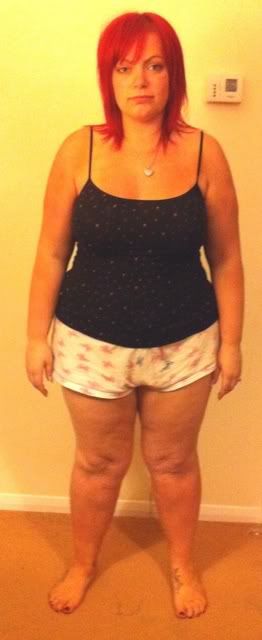 Get Rid of this ad and join in on the conversation for free today! Tap here!
Last edited: