I had half a lb to lose to get to goal and I weighed in a day early as im training this week before starting to take classes and I lost 1.5lbs :bliss: :grouphugg::talk017: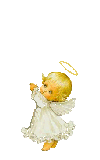 :banana dancer:
arty0019:
arty0049:
arty0038:
I'm so happy ... can i have put anymore smilies on???
Get Rid of this ad and join in on the conversation for free today! Tap here!