S: 9st11.5lb
C: 8st12lb
G: 8st10lb
BMI: 22.7
Loss: 0st13.5lb(9.82%)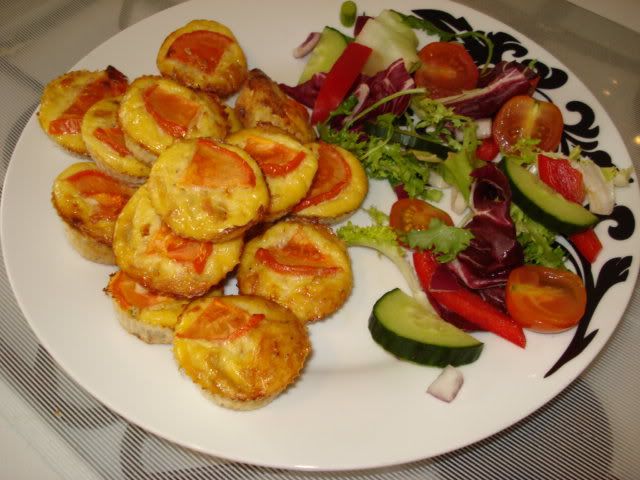 Cheesy Tuna Quiches
Free on Red & Extra Easy!

Ingredients:
1 tin of tuna
3 eggs
Healthy extra A choice of cheese
1 onion
salt & pepper
1 tomato

1. Fry off the onions in a pan until golden brown
2. Flake tuna into a bowl, add the onions & cheese
3. Beat the eggs and add salt & pepper then mix the ingredients all together
4. Transfer to either an ovenproof dish or silicone cases, add the sliced tomatoes on top
5. Bake in oven on gas mark 6 for around 25-30 minutes or until golden brown.
Get Rid of this ad and join in on the conversation for free today! Tap here!