first of sorry mods if the pictures are a tad big if u can feel free to shrink them.
A few people have asked me and messaged me about how i cook my chicken/ turkey, as i have mentioned it a few times in previous posts.
so i thought i would do you a step by step guide to tasty chicken.
step 1 (depending on which step your doing) take 170g of chicken and cut it into chicken nugget sized chunks.
step 2 get some herbs and spices. i used mild curry powder chives and a few others.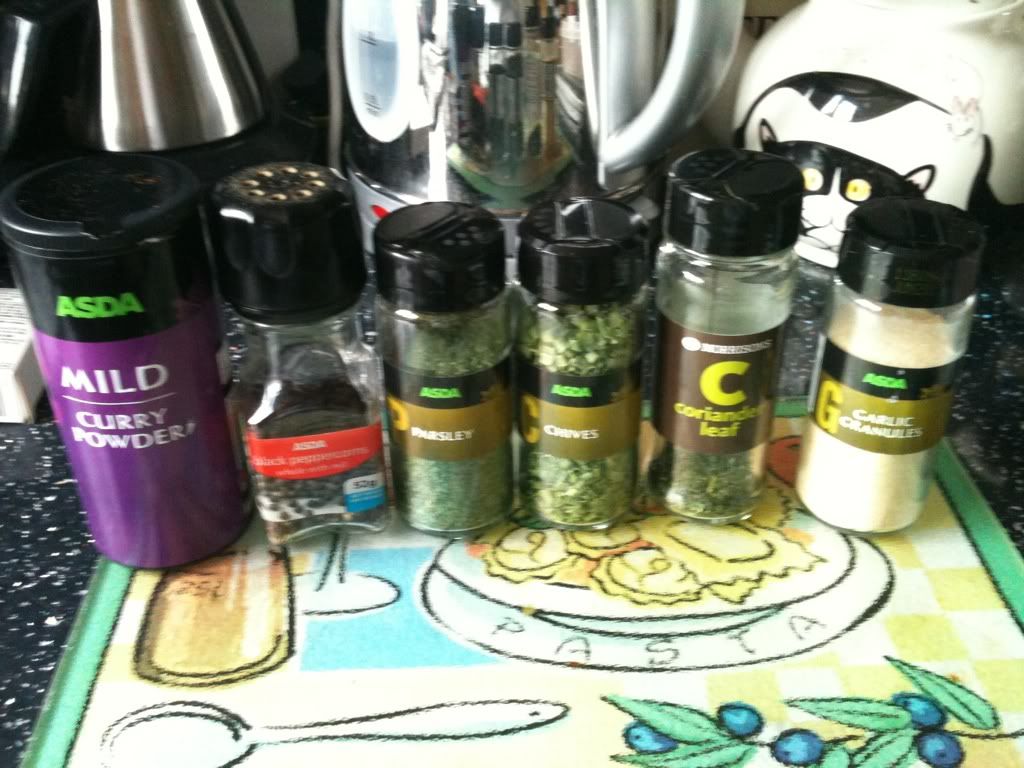 step 3 mix the herbs and spices together in a bowl.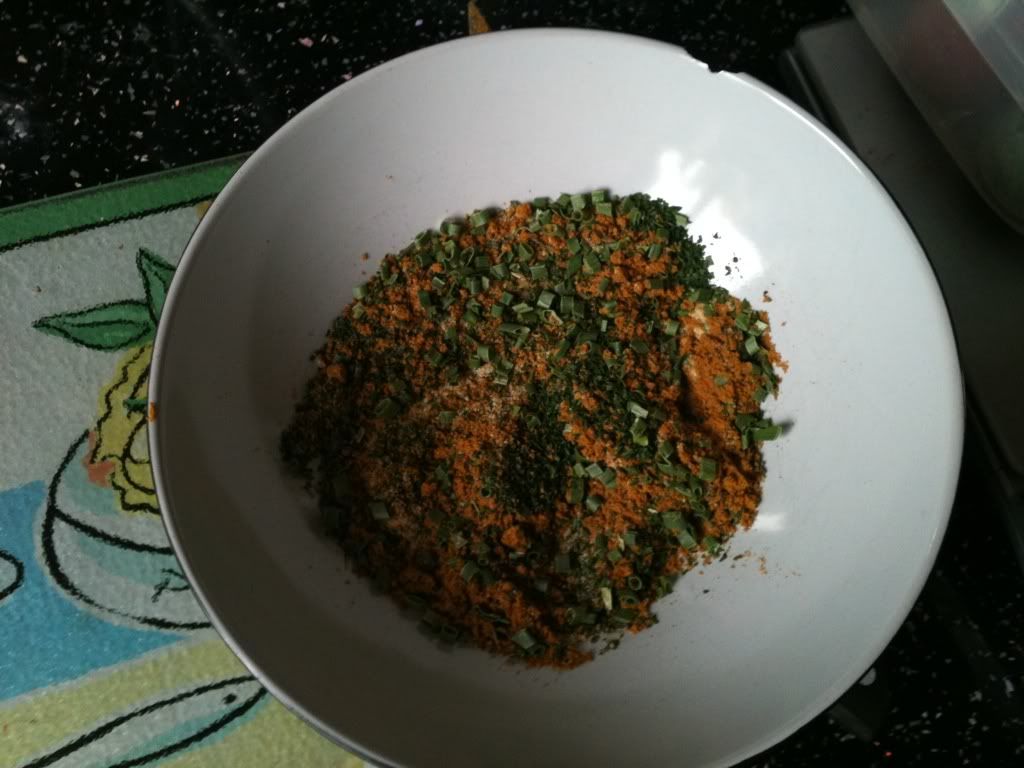 step 4 take each segment and coat it with herbs and spice untill you can not see any more pink flesh.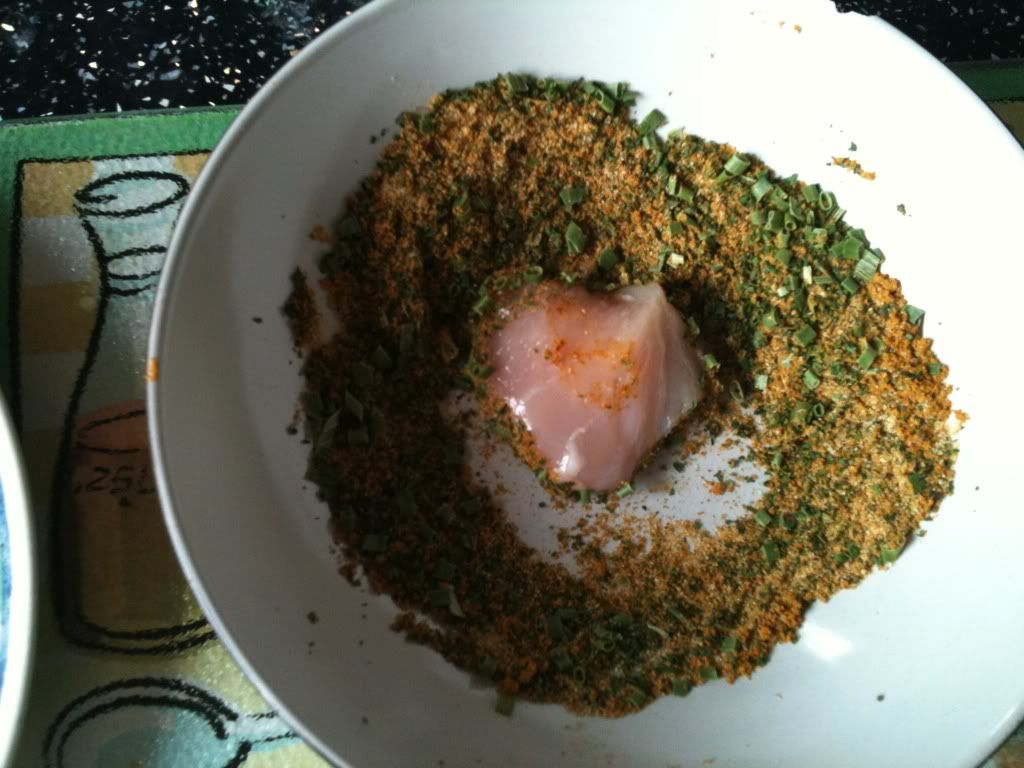 step 5 cook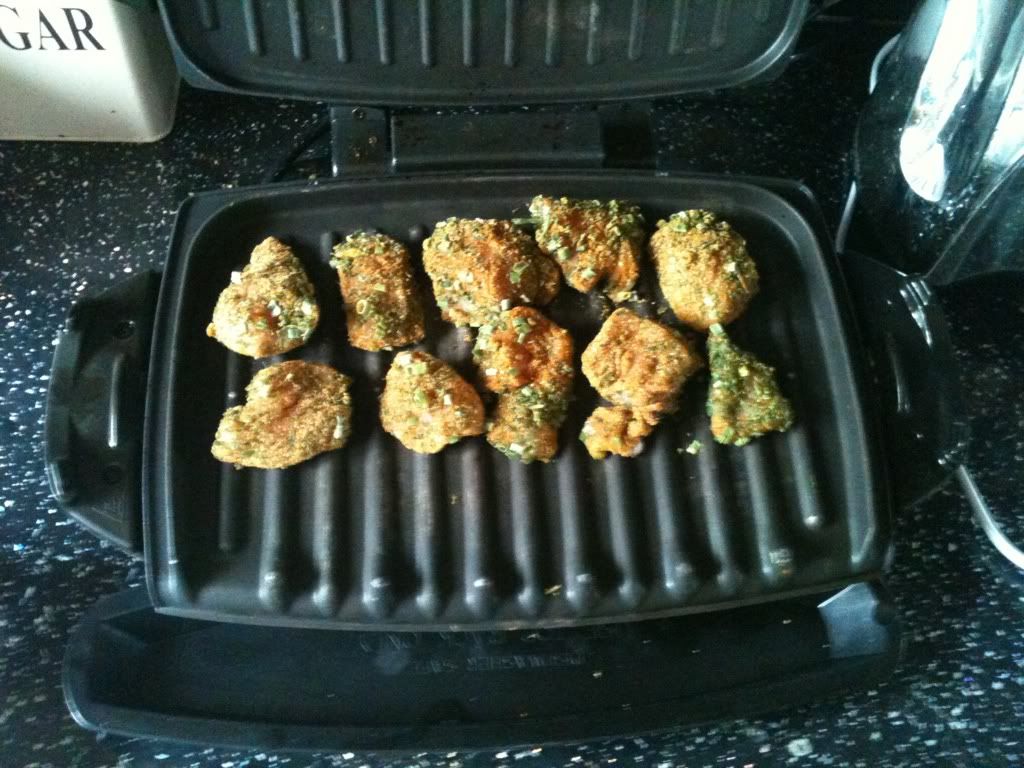 step 6 after about 5-10 mins turn the chicken over as it will have started to develop the shiny marinade. then continue to cook.
step 7 serve with a side order of salad.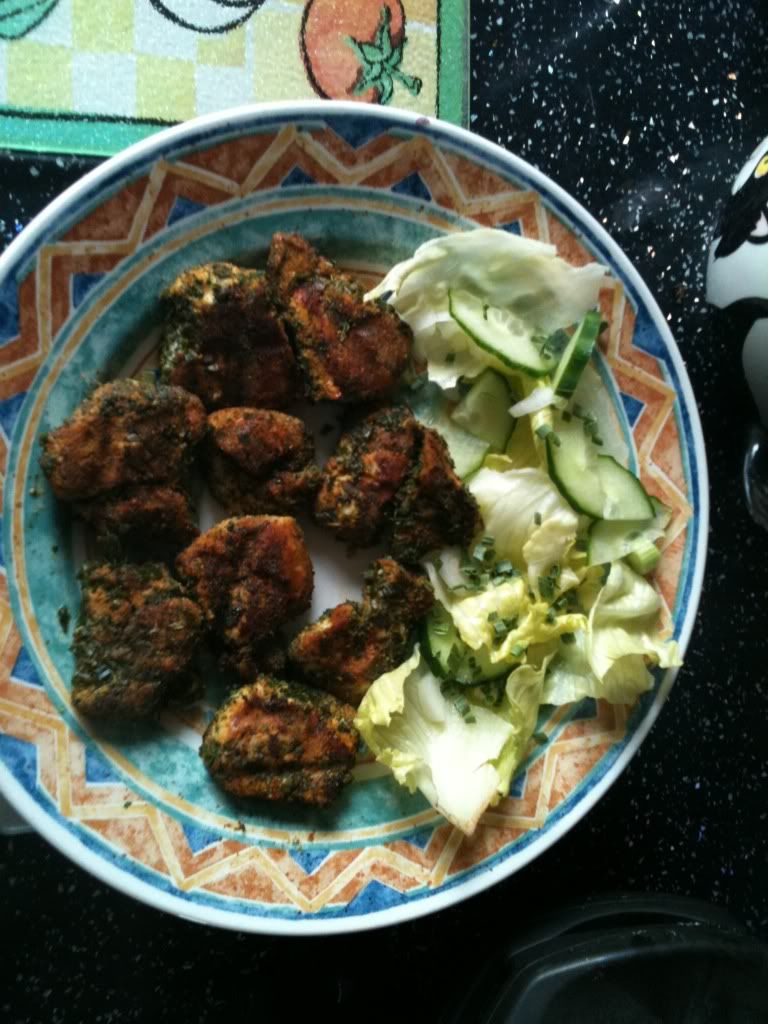 Enjoy.
Get Rid of this ad and join in on the conversation for free today! Tap here!