S: 21st11lb

G: 11st0lb
Hi,
After having a lot of support and fun from our Christmas thread I'm atarting another support thread.
We called ourselves Angels last time - hence the name.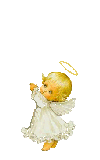 Please join and put any goal you want to.
Mine at the mo is just to get down to what I was before my disatrous Christmas. Then I will have a re-think
Big hugs and lets make 2009 a slim one..
Can we do it?? Yes we can!!!!!!!
Get Rid of this ad and join in on the conversation for free today! Tap here!
Last edited: