S: 14st0.5lb C: 14st0.5lb G: 11st0lb

Loss: 0st0lb(0%)
Hello everyone
,
For those of you who know me from before, I have ran many challenges on mins previously, and thoroughly enjoy doing them

. I am doing another Quarterly Challenge for those of you that are init for the long haul and want to shed some serious weight to see a new you in 2018 !!
. The challenge will run for 3 months, Oct, Nov, Dec. If you have a few stone to lose, then this challenge will be a great motivator for you, and help keep you on track.
Come on ladies, let's give it one last push

and kick some serious butt !!
... for a brand new you in 2017 !!!



woohoo !

UPDATES
I will update the thread once a week on Sundays, with your results. Every month I will put up how many weigh in days you have for that month, depending on which day you weigh. The table below helps explain the number of weigh ins and week numbers for each month :-

SPREADSHEET
The spreadsheet will look similar to the one below :-
HOW TO JOIN

You can start by posting your names and your target for 3 months and your weigh in day on here and I will start adding them to the spreadsheet. If you want to join a month later, you can do that, and give me your target for 2 months. (Please note because Quarterly challenges are much longer than the normal monthly ones, you can review your target anytime and change it, by posting it up on here and I will amend it on the spreadsheet ).
QUESTIONS
If you have any questions regarding the challenge, feel free to post them on here and I will do my best to reply to them asap.
Your Weigh In Days
Once the spreadsheet is up and running, there is a column where you can see your weigh in day next to your name. Please let me know your weigh in day and check that I have it down correctly, if not just let me know and I will amend it.
RESULTS DUE
If your weigh in day has gone by and you have not posted your results, the column will highlight in YELLOW and say `RD ' which means your Results are Due and you have not posted them. If you have notified me already about the delay then do not worry, as soon as you post up your results, I will change it from `RD ' on the spreadsheet to the correct figure.
ABSENCES
I have done a lot of these challenges in the past on mins and typically when a new challenge starts after a few weeks there is a 25% drop of people. If you do not post your results for longer than a week, the column will change from `RD' in YELLOW, to BLACK in colour which means ABSENT. If you have 3 consecutive weeks where you are marked in BLACK as ABSENT, and I have not heard from you, then your name will automatically be deleted from the challenge. I will then take it that you have dropped out.
SLIMMER OF THE WEEK / SLIMMER OF THE MONTH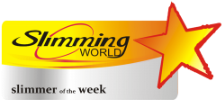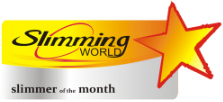 Because this is a long challenge, just to keep us all motivated, I will be posting up SOW and SOM regularly .
HOLIDAYS
Please do not forget to notify me of which weeks you will be away, so I can mark it as HOLS for you on the spreadsheet.
And That's All Folks !


Hope to see many of you on here soon, have a smashing Autumn and speak soon !


It's Ciao from the flying bunny ! Kay xx
Get Rid of this ad and join in on the conversation for free today! Tap here!