Hi all!

My name is Nadine and I am 20 years old. I am currently weighing 187lbs and I am 5'7. I really need to lose weight. I met Eva Longoria and seeing me next to her... Oh I felt aweful seeing that picture. I look massive next to her.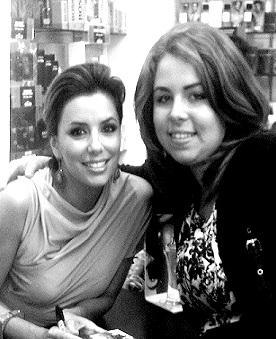 ​

Anyway... I joined the gym and I try to go at least four times a week, but this week I was really ill and I was sitting at home stuffing my face with biscuits and other unhealthy food.
At the moment I live in London but I will move to Brussels in May where I will concentrate on my studies. I would like to lose at least 60lbs. I don't have a set date when I want to reach my goal weight. I want to do it the healthy way with lots and lots of sport (I do actually love sport once I am motivated)

I was thinking about joining Weight Watchers but I am open to other suggestions as well.


Nadine x
Get Rid of this ad and join in on the conversation for free today! Tap here!