S: 23st8lb
C: 10st7lb
G: 11st11lb
BMI: 21.1
Loss: 13st1lb(55.45%)
Georgie was my special girl and she died at 29.5 months old, a couple of weeks ago. Georgie actually changed my life. In 2006 I had given up on life, to the extent that I hadn't left the house for anything but work in years, and had pretty much decided that this would be the rest of my life- I wasn't going to try anymore.
Georgie arrived, was terribly poorly and I guess my instincts kicked in. I got involved with a large rat forum/website, became a moderator and suddenly found myself with at least 20 friends, and was meeting people all over the place.
21 to 23 months is the average age for pet shop rats - and Georgie knocked that right out of the park. I miss her
Georgie with her large lump - we had it removed a few months ago after agonising over whether she could make it. Best decision I made this year: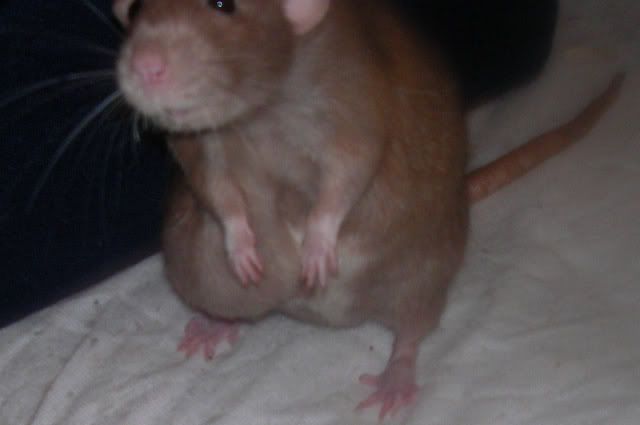 Lilly bribing Georgie: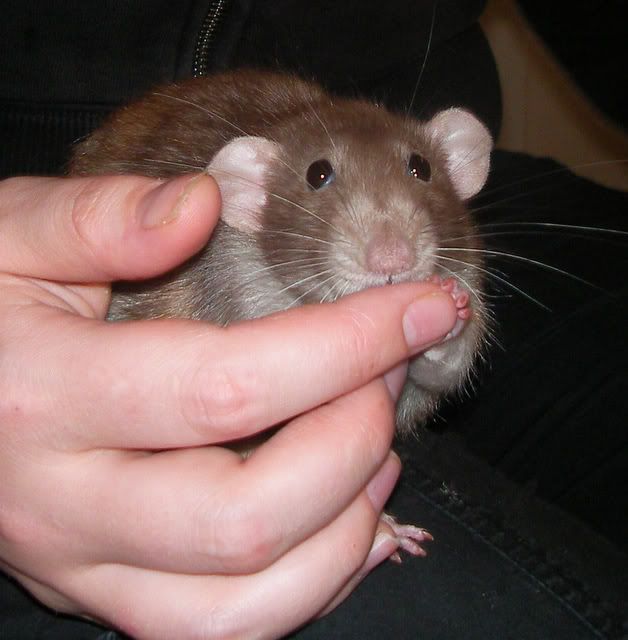 The original 3 - Izzie is the roan, and Suzie the hoody (they're now getting close to 27 months themselves)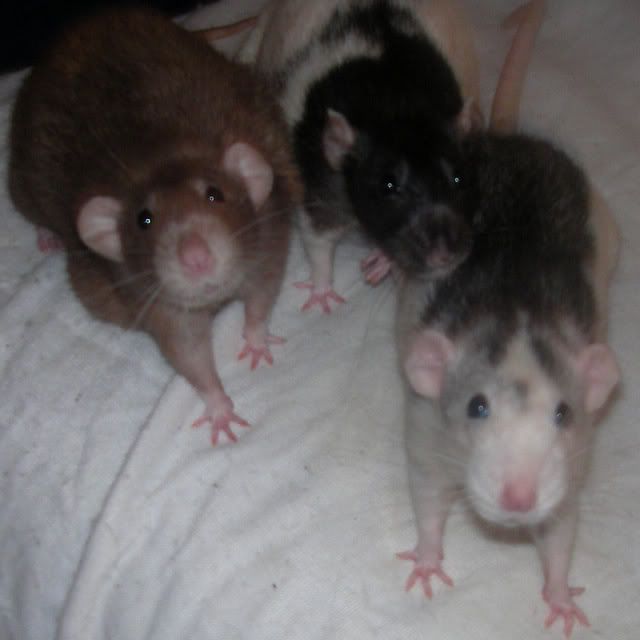 As a young girl: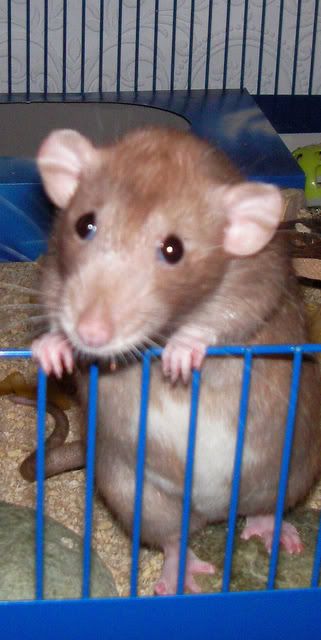 Georgie never did like the camera cord:
Georgie's 2nd birthday: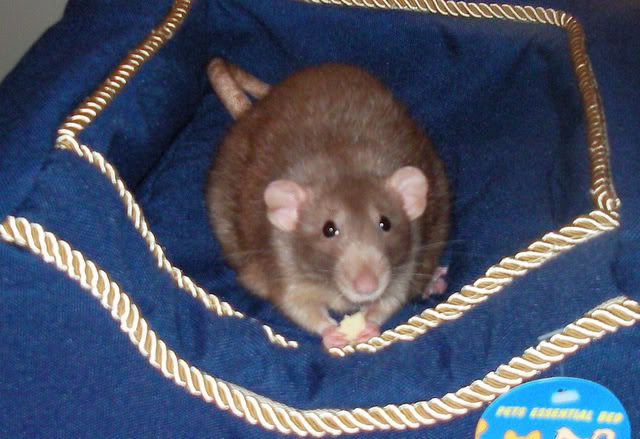 Rusting at 1 year old: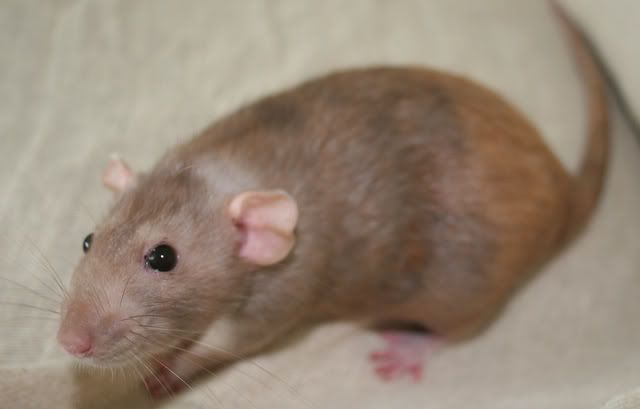 Butter wouldn't melt: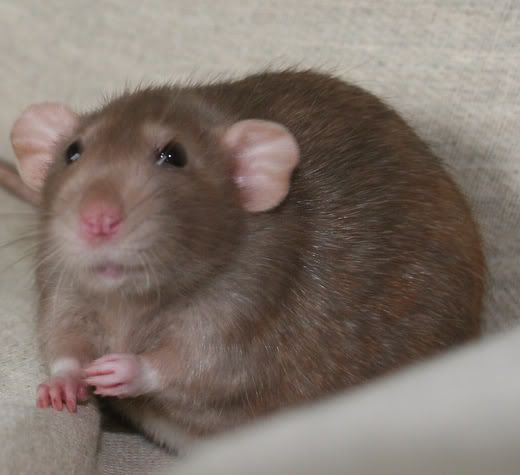 At 3 months old and "dying" of myco:
Probably my faves: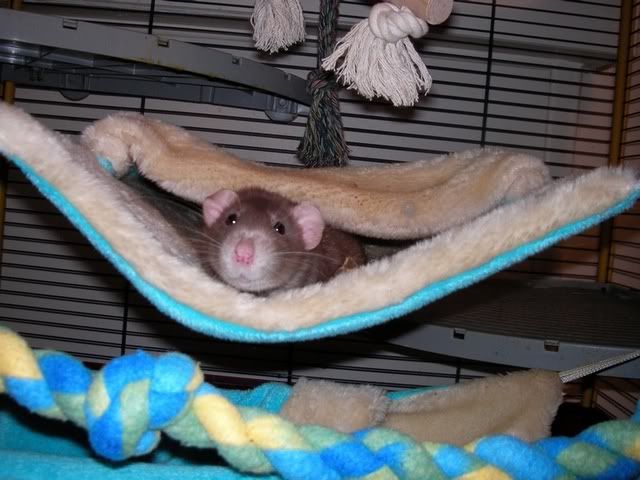 Get Rid of this ad and join in on the conversation for free today! Tap here!