Administrator
Staff member
Firstly go to Ticker Factory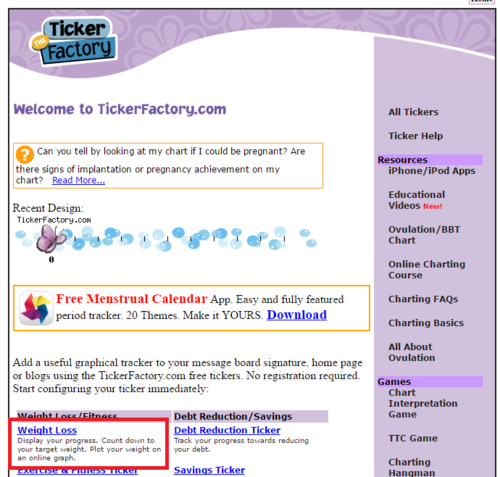 In this example, I am going to pick a weight loss ticker. The process is similar for all tickers on Ticker Factory.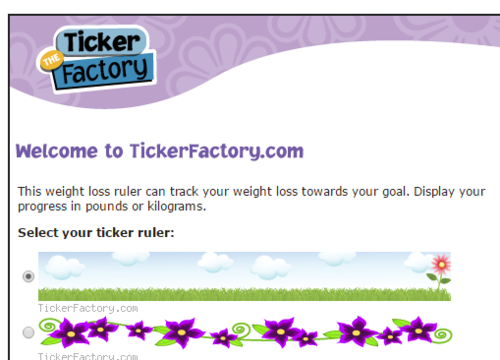 Going to pick the first ticker.
And the first slider.
Of course, you should pick the ticker and slider that suits you and reflects how you feel.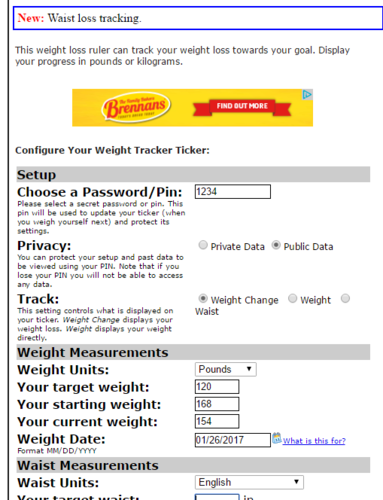 Ticker factory tracks not only your weight but your waist, and you can enter your height for BMI (body mass index) calculation.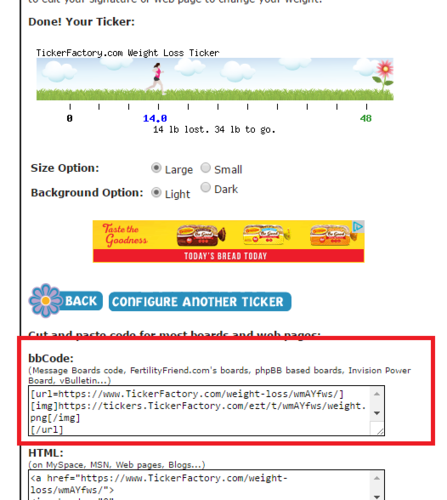 I am going to click into the bbcode box and copy the BBCode.
Code:
[url=https://www.TickerFactory.com/weight-loss/wmAYfws/]
[img]https://tickers.TickerFactory.com/ezt/t/wmAYfws/weight.png[/img]
[/url]
I am now going to my signature
And paste it in, for me it looked like this: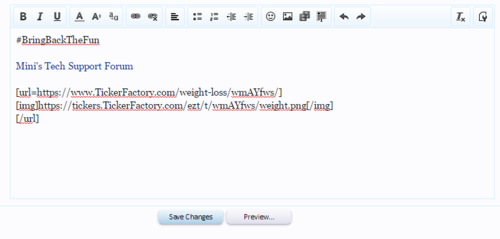 You can use the preview button and it will show you what your signature looks like without having to find one of your own posts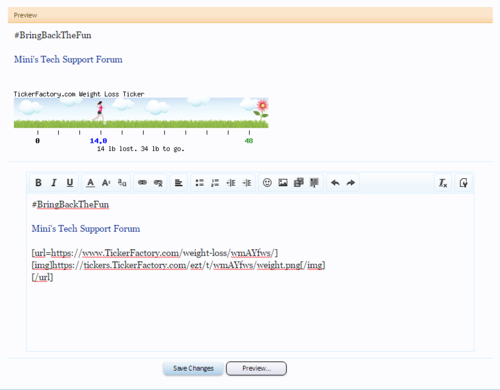 Once you are happy with your ticker, click "Save Changes".