26 years ago today my wonderful husband and I got married in Gibraltar.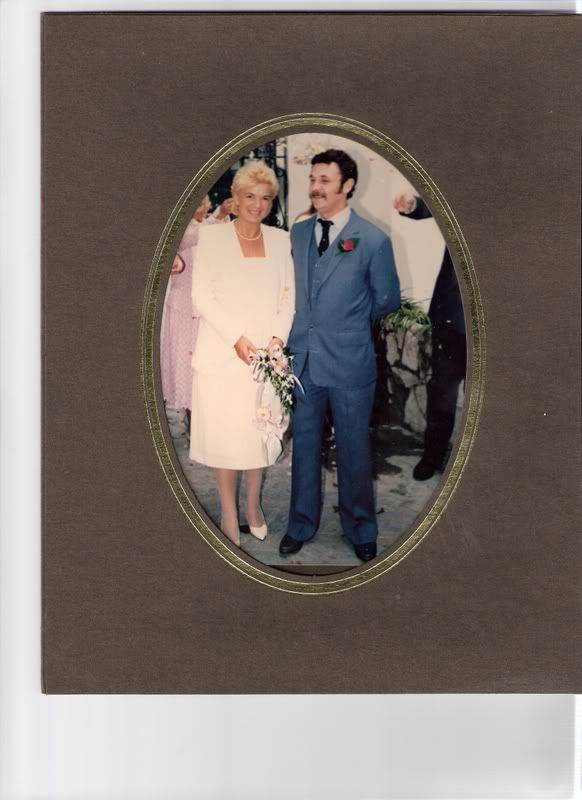 Paul looks such a baby.
They have been 26 fantastic years with him. We have overcome lots of things, things most people go through but I think the worst 2 were the deaths of his brothers both wiped out in an accident and my cancer and 6 years of treatment. In a good relationship that sort of things makes you even stronger together.
We have shared so much joy as well, so many memorable highs.
He is the essence of my life.
We are celebrating at home, just the two of us. I am cooking him his favourite meal which would you believe is steak and kidney pie with onion gravy, mashed potatoes and carrots. He is a love !!! We will have a very nice wine and some well chilled beer for Paul. We have a DVD of Mrs. Browns Boys, the theatre one so we are assured a good old laugh tonight as well.
Back on track tomorrow.
Get Rid of this ad and join in on the conversation for free today! Tap here!