Just thought I'd post some progress pics
5 months from starting. 3 and a half stone gone (well 1/2 pound away)
This was August 08 and I didn't start till October so chances are I was bigger than this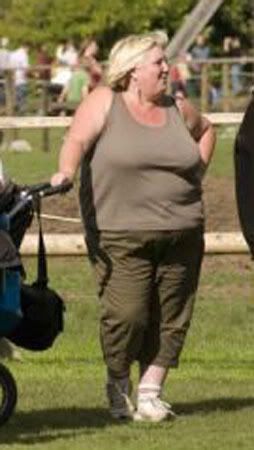 Last night (my 3yr old has chicken pox and I hadn't slept for three nights, so I look like death, but you get the idea LOL)
Hopefully now, my losses will start showing a bit quicker. It takes quite a big loss when you are as big as i was to start noticing any shape changes.
My boobs don't seem to have shrunk much!! I look top heavy LOL.
Get Rid of this ad and join in on the conversation for free today! Tap here!