S: 17st1lb
C: 12st9lb
G: 8st13lb
Loss: 4st6lb(25.94%)
Hey girls,
We're quite snowed in here so my CDC came to see me this morning instead of tomorrow morning, as today she could drive her OH's 4x4.
So...
I lost 3lbs this week and in 6 days too (I was last weighed on Monday morning)
!
My mini goal was 4lbs this week, but 3lbs suits me fine as it was only in 6 days and I am really aiming for around 3-4lb a week or 7lbs a fortnight.
HOWEVER, my CDC's reaction was a bit disappointing, she was like "hmmmmm, you're really supposed to lose 5lbs a week on this diet"!!! Honestly if my OH wasn't here too and we hadn't both heard it, I would have thought I'd misheard! I challenged her a bit later on and said "look I'm really happy with 3lbs a week - for one I don't want to lose it too fast and secondly I think 3lbs a week is ace and if I continue with that from now on, I'll be at goal by my goal date (while mentally sticking my fingers up at her)."
So then she said (!) "make sure you're only having
1
bar a day and make sure you drink an extra 0.5 pt water with them as they have more carbs in them". OH said when she left, "well she clearly thought you'd been stuffing your face!" I was actually a bit upset and annoyed and of course, it made me want to eat something. If I don't have the support of my CDC who I am paying £40+ a week to, then....
I am pissed off at her attitude and a bit demoralised. I'm not going to meet her expectations if she expects me to lose 5lbs a week and that makes me want to find a new CDC quick smart! Grrrrrrr....
Maybe the bars have slowed me up a bit, but CD say themselves that average weight loss is a stone a month, so I am hitting that and more (1st 8lbs in 3 weeks). I was really fecked off.
So I cracked today. I had 2 egg mayo rolls and a packet and a half of crisps around 1pm. I was feeling really rubbish after what happened with my CDC earlier in the morning, then had my bar early as I was so hungry and down, then was still hungry, OH was in bed with a 'mystery illness' (the kind that means he can watch Sky Sports Super Sunday all afternoon but can't do any childcare/housework/meals/general dogsbodyness) and I was just so fed up. I was so hungry and cracked. I knew I was doing it and kept telling myself not to, but just felt so crap after my CDC's reaction to my weight loss (maybe thats a handy excuse though, I don't know). I also knew the most important thing was that I didn't use it as an excuse to eat everything in sight, stuff my face etc and it was SO important to stop eating and get back on the plan asap. By 3pm I was feeling like I wanted to keep eating so me and the kids went for a (disasturous!) snowy walk then I busied myself making the tea etc. Then I had my shake as usual around 8pm and now feel quite normal.
I am kind of half sad and half happy - I'm sad that I couldn't make my month target of 100% no food bar Cambridge products but happy that I didn't use it as a huge excuse to stuff my face. I don't feel as disappointed as I did and feel in control again. As for what to do about my CDC - I'm going to give her another chance next Monday then see if she says any stupid daft (gosh I'm so angry) comments about '5lbs a week is what I should be loosing'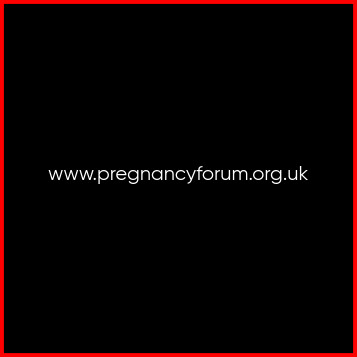 , then re-evaluate whether I want her to be my CDC any longer. To be honest I'd rather travel further each week than put up with unrealistic goals from someone who is supposed to be supporting me in what my goals are?!? I just don't get it - I'm assuming she's been to SOME kind of training? Surely it should all be about empowering the client and bolstering up any kind of weight/inch loss, no matter how small?!? AND it had only been 6 days (not 7) FFS! 1 day in this diet, you could lose up to 1lb!
I am really cross that my weight loss this week has been somehow devalued. I had a personal goal of 4lbs this week and I didn't hit that, but hopefully I'll get 4 or 5lbs this week (8 days) by being 100% again and hope my little blip today (sandwich and crisps) doesn't register on the scales.
Xxx
Get Rid of this ad and join in on the conversation for free today! Tap here!