FALAFELS
Syn free on green and Extra Easy!

Before baking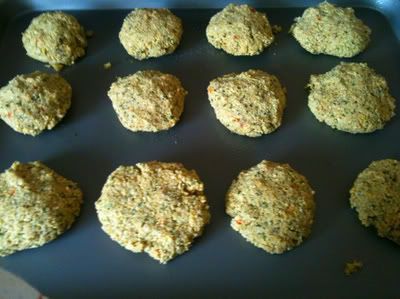 After baking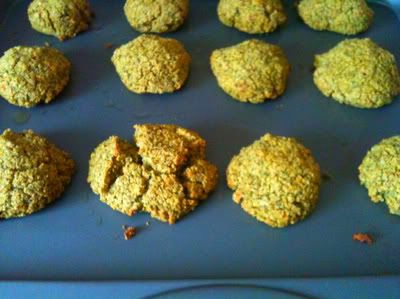 Served up!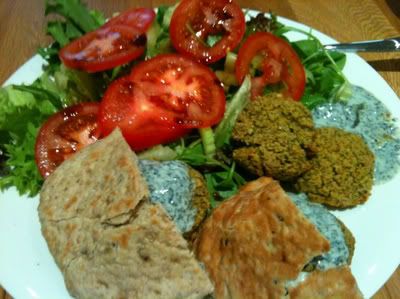 ingredients

1 cup dried chickpeas
1 medium onion
Fresh mint (about 10 leaves)
Fresh coriander (about 3/4 of a bunch)
1/2 teaspoon salt
1/2 teaspoon chicken stock powder
1 heaped teaspoon dried hot red chilli
4 cloves of garlic
1 teaspoon cumin
1 teaspoon baking powder
1. Put the chickpeas in a large bowl and add enough cold water to cover them by at least 2 inches. Let soak overnight, then drain.
2. Place the drained, uncooked chickpeas and the onions in the bowl of a food processor fitted with a steel blade. Add the mint, coriander, salt, stock powder, hot pepper, garlic, and cumin. Process until blended but not pureed.
3. Sprinkle in the baking powder and pulse. Turn into a bowl and refrigerate, covered, for several hours.
Form the chickpea mixture into 12 balls
Bake at 180C for 30 minutes and serve with a pitta bread and salad! You can also serve with garnishes like chopped tomatoes, onion, green pepper, and pickled turnips.
Drizzle with yogurt mint dressing (plain low fat yogurt mixed with 1t mint sauce, fresh mint and salt)
Get Rid of this ad and join in on the conversation for free today! Tap here!
Last edited: