S: 18st13lb
C: 10st12lb
G: 10st13lb
BMI: 23.8
Loss: 8st1lb(42.64%)
Hi all
I make this recipe so much from the Rick Stein series 'Far Eastern Odyssey' that I wanted to share it. It is a beatifully clear and tasty broth with lots of clean tasting additions. He even says himself it is perfect diet food...
Serves 6 (or 4 if you are me)
1 chicken (skinned)
12 spring onions halved
4 cloves garlic- chopped
1 inch ginger- peeled and chopped
2 star anise
10cm cinnamon stick
20g dried shrimp
1/2 teaspoon black pepper corns
450g bok choi
300g flat rice noodles
4 tbsp fish sauce
20g coriander leaves
20g mint leaves
1 red chilli- sliced thinly (seeds in if you like it hot)
1 lime
Put chicken, ginger, 8 of the spring onions, garlic, star anise, cinnamon, dried shrimp, black peppercorns and 1/3 teaspoon salt in deep pan and cover with 2 litres water. Boil, then lower heat and simmer with lid on for 20 minutes, turn off the heat and then leave for 40 minutes with lid on.
Shred up the bok choi, keeping the green tops seperate from the stalks
Take chicken out of pan and when cooled take off the bone and break into chunky pieces.
Seive stock into a clean pan, discarding all the boiled flavourings.
Cook the noodles in a seperate pan of water until tender, then rinse in cold water to stop then cooking and split then between 6 deep bowls
Bring the stock to the boil and add the bok choi stalks for 2 minutes then add the leaves and cook for a further 2 minutes then stir in the fish sauce and chilli.
Add the chicken to the soup bowls with the remaining spring onions, coriander and mint leaves. Ladle the stock and bok choi over the contents of each bowl, add a lime chunk for your guest to squeeze over themselves and serve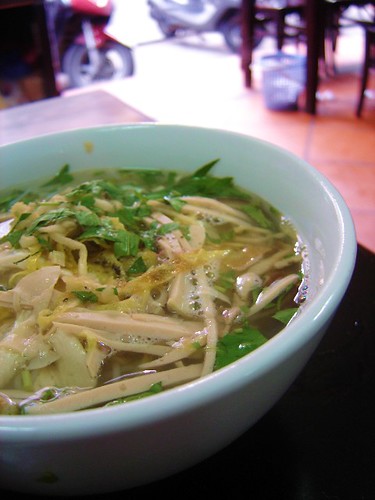 Get Rid of this ad and join in on the conversation for free today! Tap here!
Last edited: