Fat busting crime fighter
Hi my gorgous Atkins guys and gals.
Im baaaaaack! I did atkins last year and lost a stone but had to come off it for health reasons. Im much better now and only put the weight I lost back on....and no more, which is good. Just made a batch of these to kick start my diet and fulfil my "no bread/pastry" moments.
Do try this recipe, they can be eaten sweet or savoury. IE with splenda, whipped cream and a drizzle of dark chock..... or with ham and cheese, like a pizza. Or even with butter, like toast.
They smell delicious and are practically carb free.
Ok - cookery lesson ladies and gents!
You need
6 egg whites in one bowl
6 egg yolks in another bowl
pinch of cream of tartar
6oz creamed cheese
Oven on at gas mark 3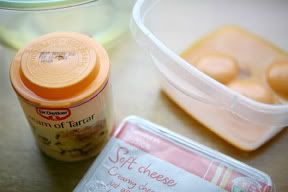 Eqq whites in one bowl with the cream of tartar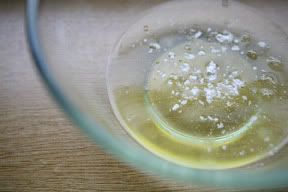 Whisk until ultra fluffy (until stiff peaks form!)
Then go to your next bowl with egg yolks and add 6oz cream cheese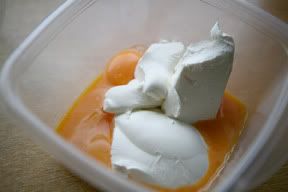 Do NOTo whisk them, stir vigiurously with a fork, dont worry if there are lumps of philly in there becuase the less liquidiesd they are, the more fluffy the oopsies will turn out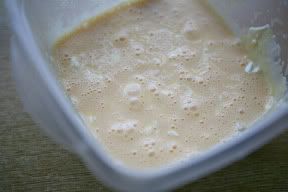 Now add the yolky mix to the whites but pour in gently. Fold the mixture together (DO NOT beat, whisk or mix vigourously). Lightly turn the yellow into the whites remembering to scoop up the yellow from the bottom over the top and into the whites. If you break down the whites you will have runny oopsies and although they taste the same, they lose their appeal
One folded, use a large spoon to place on a large non stick baking sheet/tray. Baking sheets cost £1.99 form Morrisons and nothing ever ever ever sticks - promise you that
Your empty bowl should look like this - with no liquid. if it is liquidy, you folded the mixture too hard but you can still use it...your oopsies will be just flat!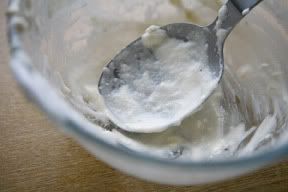 Bake on the top shelf for 25 minutes on gas mark 3. The smell when they are cooking is divine, let me tell you that. My daughter comes rushing in the kitchen waiting for them to come out so that she can have one!
Mine have joined together but they are easy to tear appart when cooled. I usually put it on a wire rack becuase if you leave to cool on the tray, it goes soggy.
Once cooled I wrap in kitchen towel and please dont put them ina plastic container as they go soggy and stick together. They keep for up to 2-3 days like this and never stick!
I have them both sweet and savoury (taste lovely toasted with butter)
This one is served with whipped cream and sugar free maple syrup. I sometimes have strawbs with them:
I also ike them as a pizza with just cheese, ham and pepper. i dont really like tomatoes but you could have a couple of cherry toms on there.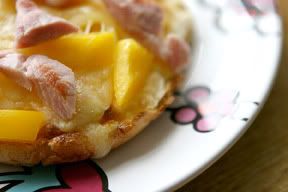 Enjoy, enjoy, enjoy.
Get Rid of this ad and join in on the conversation for free today! Tap here!