I put a home baked warm fruit scone smothered with butter in the bin
yesterday at work.
Our staff canteen bakes them fresh in a morning and one of the girls fetched me one as a treat as we had't had one for ages (no one at work know about SW)
I had a banana instead but the temptation was there, I had that food devil sat on my shoulder saying it won't hurt you you've been good all week go on you know you want it!!!!!!
The thin fairy was on the other shoulder saying if you want it eat it but today's syns will be gone in seconds.
I was so dam pleased with myself !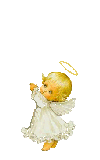 Get Rid of this ad and join in on the conversation for free today! Tap here!