Orbus CF500 'Crazy Fit' Vibration Plate
"Unbeatable quality and value from the leading product in its class"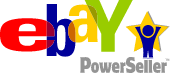 The fantastic Oscillating 500W Original 'Crazy Fit' CF500 is the best selling online vibration plate in the UK. With the latest POWER DRIVE system, developed

exclusively

for ORBUS LEISURE, you can be assured of unrivalled quality.

The CF500 also features 50 Speed levels and massive 1600W peak power, giving you an unbeatable blend of quality and value and now comes with FREE exercise straps for improved performance.

The exclusive CF500 is used by leading well-being centres and independent gyms throughout the UK.

Product Benefits
Reduce cellulite & improved Muscle toning
Reduces waste and toxins
Body remodelling & reshaping
Boosts the immune system
Improved metabolism
Greater balance and mobility
Increased tone of the pelvic floor muscles
Improvement of blood circulation and cholesterol

Also.... Relaxation, Relief from tiredness & Stress reduction
Exclusive Upgraded 2010 Power Drive System
Our upgraded Drive System is not available from any other Crazy Fit retailer in the UK. This means we can guarantee the highest quality Crazy Fit product available on the market today.

We have replaced the commonly used 'Crazy Fit' drive system that is susceptible to wear, giving it an inferior life cycle, and introduced this patented development to improve the life cycle and durability in line with our continual improvement program. Hence the CF500 is the highest quality product of its type.





Product Features
High Quality 500W Motor delivers a smooth, quite workout
1600W Peak Power
Oscillating motion
50 Speed levels
Amplitude 0–12mm

Large push button console
LED display featuring TIME, SPEED and BODY FAT values

Wide speed range to accommodate every workout
Overload current protection, anti-jamming and anti-static
Sturdy construction
150KG Maximum user weight

Assembled Product Dimensions : (L)70 x (W)75 x (H)125cm
Carton Dimensions: (L)115 x (W)75 x (H)30cm
Minor assembly required (less than 15 mins)
Gross Weight: 48kg

Delivery


"Expect nothing other than fast, efficient service ".

Prompt delivery with insurance is fully included in all our offers as standard. Despatched on the NEXT WORKING DAY after cleared payment, this is then an overnight delivery (Monday-Friday).
Our standard express delivery to UK Mainland postcodes excludes Northern Ireland & Scottish Highlands.

There are additional charges to Northern Ireland, Southern Ireland, Scottish Highlands & Islands, IOM & Mainland Europe. Please call or
E-mail
for a quotation.

We offer an un-timed delivery on a Monday-Friday basis. Other specific delivery arrangements can be made, but additional costs will apply. The driver may also require assistance during delivery for some of our heavier items.
About Orbus Leisure


Orbus Leisure are bringing to eBay many years of experience and expertise in global sourcing.
Historically importing for retail, we now invite you to share some fantastic opportunities and
take advantage of our unbelievable deals.

Here at Orbus, our aim is to provide you with the best possible choice of high quality, affordable fitness equipment. If you want to tone up, slim down or get fighting fit, you will find we have the right product for you! By direct sourcing, we aim to keep you wallet in shape as well with the lowest prices on the net. Please check out our products and prices to see what we mean.

You may already know us as a leading specialist in vibration training and cardio equipment, but we also have a full range of products to meet any broad exercise needs; and our quality simply speaks for itself! If you need any help or advice, please don't hesitate to contact one of our experienced and friendly advisors who will be more than happy to assist. You can
E-mail
us,
or if you prefer to speak to us, then please feel free to call on 0845 300 8028 (low rate call).

All Orbus products come exclusively from our hand picked, quality assured partners. Our factories and technicians strive to ensure continual development and improvement. Our objective is to maintain exceptionally high standards of quality and service, supplying leisure products to exceed your expectations.
Warranty & Returns
Your purchase includes a 12 month 'home use' Return To Base (RTB) warranty, covering any manufacturing fault.

We are 100% confident in our product quality and reliability. In the unlikely event that a fault occurs, we will always try to resolve any issue by giving advice and help. If required, we will send out replacement parts. However, if we cannot resolve a problem in this manner, then please send the item back to us and we will repair and return. If we cannot repair then we send you a new replacement item. Return costs remain the responsibility of the buyer.
We do not accept returns other than under the terms of the warranty, or if a product delivered is not as described. We will always replace rather than refund. If a refund is made then this will be less our cost of sale, i.e. ebay/paypal/delivery costs. Return costs remain the responsibility of the buyer.

Get Rid of this ad and join in on the conversation for free today! Tap here!