Thought I'd join forum as its really helped me in the last few weeks. I started on lipotrim 16/09/08 not thinking for one moment that I'd last this long!
I've just come back off a two week holiday where fortunately for me there were a set of scales in the bathroom. I stayed the same even though I was eating, but since I got back I've started picking and only today have shown a gain of 2lb. I'm really undecided about starting lipotrim today or waiting till 27/12/08?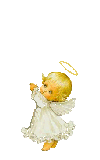 My sister has just started so hopefully we can be an inspiration to each other. I would like to lose another 2 1/2 stone.
My sister has helped me join this forum as I'm completely blond when it comes to computers!
In the next few days I will try to add a ticker to show my weight lose so far.
Love to hear from any one. I've loads of Questions to ask about moods and excess skin. XX
Get Rid of this ad and join in on the conversation for free today! Tap here!